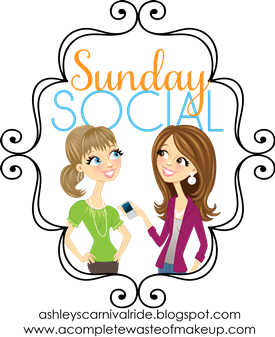 Football, delicious food and treats, cute clothes, getting together with family. Fall is really the best time of the year.
1. What is your favorite fall activity?
Baking (who doesn't love pie?)
2. Do you follow a football team? If so which one and why?
College
Brigham Young University (BYU). Go Cougars! This is more out of principal because I graduated from BYU and feel I should support my Alma Mater.
And it might sound strange, but I also am a Utah Ute fan, except when they play BYU of course. I also am a fan of Alabama and USC.
Now for Pro Football.
I love the Denver Broncos (Hello Peyton Manning)
Now that Tim Tebow has moved I will have to start following the New York Jets.
3. What is something fun about fall in your area?
Cornbelly's Corn Maze and Pumpkin Festival
Scenic Skilift Ride at Sundance Ski Resort-The ride is once a month (May-October) always the week of the full moon.
Outdoor Theatre Productions at the Tuacahn Amphitheatre.
4. What are your favorite fall outfit staples?
Colorful Cardigans (Fall is the only time I feel right about wearing Orange.)
Anything Black (sweaters, jackets, etc)
Carrie Underwood Concert in October!
6. What is your favorite fall holiday? Traditions?
I love Thanksgiving for several reasons. I get time off of work and school, and Thanksgiving is the time when most of my family visits. We usually have a big dinner with the extended family that is in town, my aunts and uncles, cousins, my grandma and grandpa, and this year my sister is coming from Colorado. We don't have specific traditions. Thanksgiving is great because it is an opportunity to think about the positive and good things happening in your life. We don't have any set traditions. Sometimes we'll watch Football, or play Canasta. We also usually like to catch a movie Thanksgiving Night.
Hope y'all have a great Sunday!