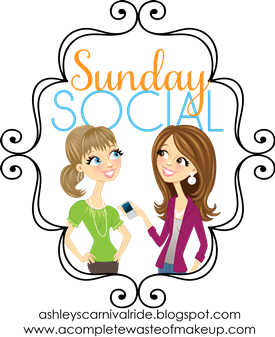 1.
What is the best New Years Eve you've ever had?
I know this sounds really dumb but my favorite New Year's Eve was about 2 years ago. We got a dinner and treats and stayed at home for a movie marathon. We watched at least 3 movies. One was Temple Grandon (excellent), Wall Street (Money Never Sleeps), and a movie called The City of Your Final Destination, which was a bit strange.
Maybe this year I'll give this stack a try.
2.
Are you doing anything for NYE this year and if so what?
This year we are going to have a big family get together with my cousins. We're going to veg out on good food and play a ton of games. We're going to have fun and just party and have fun.
3.
Name a book we should all read come January?
You know me, its hard to choose just one.
I really loved the Immortal Life of Henrietta Lacks
I also enjoyed rereading The Great Gatsby. It's one of my favorites Now would be a good time to read this one before the movie comes out next summer. Some other titles being released as movies this coming year:
Safe Haven Nicholas Sparks
The Host-Stephanie Meyers
Catching Fire-Suzanne Collins
I really want to read Gone Girl
And Divergent before the movies come out
4.
What are your new years resolutions?
Attempt to Write Music
Be Better about Keeping in touch with my sisters and friends out of state
Put More Moneyinto my Savings
Do more service for others.