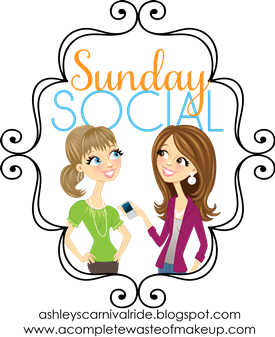 This week's questions are all about vacations!
1. What is the best trip you've ever been on?
I love Denver. I've been several times to visit my sister but there are so many great fun things to do!
Coors Field-Catch a Rockie's Game
Beautiful Hiking at Garden of the Gods
(Okay, its technically in Colorado Springs)
There is also the 16th Street Mall. Its a mile long outdoor strip mall downtown.
Notto mention ski resorts, Botanical Gardens, and the Natural History Museum
2. What is your best idea for a girl's weekend trip?
I'd have to say Las Vegas
~Swimming time at the Pool
~Catch a show (Celine Dion or Phantom of the Opera)
3. What is your best idea for a couples trip?
Caribbean Cruise~

shopping, lying on the beach, and exploring rainforests on the islands, snorkeling and scuba diving off Grand Cayman, exploring Mayan ruins in Mexico, and climbing a waterfall in Jamaica.
4. What is the best vacation on the cheap?
Chicago, Illinois has many things to offer visitors looking for cheap vacation ideas. Here are a few inexpensive things to do if you vacation in

Chicago
Chicago Greeter is a program sponsored by the Chicago Office of Tourism. You can sign up and be connected with a knowledgeable local resident volunteer who will take you on a tour of select Chicago neighborhoods. This is a very unique opportunity to explore Chicago from the viewpoint of someone who knows and loves the city. This program is free.

Free Museum Days – Chicago has many wonderful museums and many have set times where the admission is free. For example, The Museum of Contemporary Art and The Art Institute of Chicago both offer free admission during one of the weekdays.

Millennium Park draws visitors from around the world. All year long you can find family-friendly activities that are free. There are about 24 acres of exhibits that showcase works by world famous artists.

Lincoln Park Zoo is always free admission. It's open 365 days a year. Take the family here and enjoy the Sea Lion Pool, the Family Children's Zoo, the Endangered Species Carousel, the Center for African Apes and all the 1200-plus animals that make this the wildest spot in Chicago
5. What is the place you most want to visit?
Catch a Broadway show, see the statue of liberty, take in a museum or catch a taping of "Saturday Night Live." Special events in the summer include the the Museum Mile Festival, Summer Restaurant Week and Shakespeare in the Park.
I'm not picky. All the Basics~ London, Paris, Rome. There is so much culture and history .It literally would be a dream vacation
6. What are your vacation necessities?
Change of Clothes, Phone, Make Up, Swimsuit (I guess), Camera, and Cash
.